Turkey is a country straight from the depths of history, with empires dating back 4000 years. The course of time and events has introduced Turkey to a range of peoples and cultures, lending this great country a rich culture full of unique traditions and customs.
In this lesson, you're going to learn all about Turkish culture and traditions. We promise this will be a very colorful, out-of-the-ordinary experience for you!
Table of Contents
1. Core Values
I believe every culture promotes core values such as honesty, justice, fairness, equality, and so on. However, most of these values are dependent upon the conscience, one's inner person—there will always be people who stick to these values and those who don't. Of course, these are only exceptions to the rule.
In addition to these common core values, there are others that may be unique within a country or central to its identity.
For example, elderly people have a special place in Turkish people's lives and are treated with great respect. The concept of family is considered sacred and neighborliness is very important. Relations with neighbors are so close and sincere that it's very common for a neighbor to knock on another's door and ask if they have a cup of sugar or flour to give him or her. 
In Turkish culture, hospitality is another distinguished value. Especially in rural areas, the host or hostess will share their last slice of bread with a stranger. They love offering food and drinks to friends, neighbors, acquaintances, and even strangers. They also love to help people in need, whether individually or as a nation. When a disaster happens somewhere, people start donating money, sending equipment, and so on, without hesitation.
Most Turkish women are obsessed with the cleanliness of their houses. They have to be clean all the time. If you ever visit a Turkish home, don't forget to take your shoes off. Most families will expect you to do so!
There is a strong sense of patriotism in the country. This shouldn't be a surprise, since we have a great role model: Atatürk, one of the best leaders of all time. Turks always try to be loyal to their historical heritage.
The Turkish flag and the national anthem are highly respected. The flag is never put on the floor or the ground and whenever the national anthem is sung somewhere, people passing by will stop, stand by attention, sing along, and continue on their way when it's over.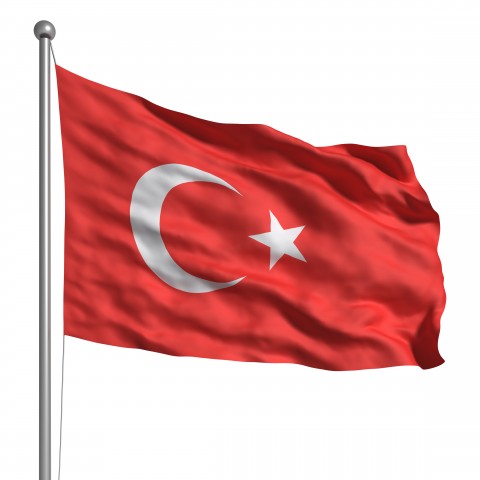 2. Ethnicity and Religion
Turkish culture and customs are largely influenced by the country's ethnic diversity, as well as the strong religious nature of the Turkish people. Take a look.
A- Ethnicity
Considering that Turkish history goes back thousands of years—and that the Ottoman Empire, which controlled Southeastern Europe, some parts of Eastern Europe, Western Asia, and Northern Africa, played a role in recent history—it's not surprising that Turkey is home to many ethnicities. 75% of its population consists of Turks, 18% consists of Kurds, and the remaining 17% consists of other ethnic groups, which include:
Afghans
Albanians
Arabs
Armenians
Australians
Azerbaijanis
Bosniaks
Bulgarians
Circassians
Crimean Tatars
Dutch
Georgians
Germans
Greeks
Iranians
Kazakhs
Kyrgyz
Levantines
Russians
Serbs
Turkmens
Uzbeks 
There have been many marriages between Turks and these ethnic groups. Therefore, some aspects of these different cultures have become intertwined with the fibers of traditional Turkish culture.
B- Religion
99% of the country is Muslim. Christianity, Judaism, Yezidism, and others make up the remaining 1%.
The diversity of ethnic groups and religions play an important role in our culture. This cultural diversity in Turkey has led Turkish people to have more respect for other cultures, traditions, religions, and ideas.
→ Does this topic interest you? Then head over to our Religion vocabulary list to learn the names of different religions in Turkish!
3. Traditions in the Flow of Life
There are several Turkish traditions regarding major life events. Let's take a look at how the Turkish treat such events as marriage, birth, and death.
A- Marriage
In the past, marriage was considered sacred and arranged marriages were popular. However, due to the increasing number of divorces, this sacred view of marriage is questionable these days. As for arranged marriages, they may still be popular in smaller cities or rural areas but not so much in big cities.
There are formalities to go through before one can get married.
First of all, the groom and his family have to visit the bride's family to receive permission for the marriage. They bring flowers and a box or bowl of chocolate, and the bride makes them Turkish coffee. Then, the groom's father or an elderly male from the family asks the bride's father if he would approve the marriage. 
The answer is "Yes" most of the time, unless it's an arranged marriage. In that case, the answer may be "We will think about it," because in an arranged marriage, the bride's family may not know the groom and his family. Because the proposal might have been somebody's recommendation or referral, the father might need time to check on the groom before deciding whether to approve the marriage or not.
If the answer is "Yes," then it's considered a "promise" and "promise rings" are put on the fingers of the couple by somebody from the bride's family. This is followed by an engagement ceremony at a later date.
The trousseau concept is also popular in Turkish culture. The trousseau is usually exhibited to the guests for a few days in the bride's home and then about a week prior to the wedding, it's taken from there to the groom's house.
Bridal Bath
There is an ancient tradition called "bridal bath" (gelin hamamı), which is not that common these days, though it may still be performed in some parts of Turkey. According to this tradition, the bride and her female relatives and friends go to a Turkish bath (Türk hamamı). The bride sits in a higher position while her maidens walk in a circle around her carrying candles. They sing and spend the day there.
Henna Night
This is usually held the night before the wedding. It's kind of like a bachelorette party, also celebrated by the bride and her female relatives and friends. It's usually held at the bride's parents' house, though some people prefer to rent a place if they plan to invite quite a number of people. 
You may be wondering what it has to do with "henna." Well, henna is applied to the bride's hands and guests who are eager to have it will also put henna on their palms.
Wedding
In Turkish culture, wedding traditions vary based on region. Here, I'll only talk about the most common ones. 
On the wedding day, the car for the soon-to-be newlyweds is decorated. The groom, along with his family, goes to the bride's house to pick her up. This event is usually accompanied by a few instrumentalists playing the drum and the zurna. 
The solemnization of the marriage can be performed at one of the municipality's wedding halls with guests. After that, there can be a dinner party or an after-dinner party someplace else. Or, both the solemnization and party can be at a venue other than a wedding hall. 
After the couple is announced as husband and wife, there is a gift-giving ceremony. Guests give gold coins, gold bracelets, and other types of jewelry as a gift to the couple.
B- Birth
As in other cultures, Turkish culture perceives birth as an event for joyous celebration. After the baby is born, people come to see the baby and bring presents or gold coins that have a blue or pink bow attached to them. Close family members also bring presents and gold bracelets for the mother.
C- Death
If the deceased person is Muslim, the first farewell will take place in a mosque. Then, people go to the cemetery for the burial. Those who go to the cemetery are invited to the house of the person who died and are offered lunch or dinner depending on the time of day. Neighbors, family members, and acquaintances bring food to the family who suffered the loss.
4. Social and Business Life
What does the average day look like in Turkish society? Here's some practical information on what to expect from day-to-day social interactions and work life in Turkey.
A- Social Life
Turkish people are social and they love doing things together. Because the Turkish enjoy sharing life's experiences with others, you'll often find large groups of people out hiking, dining, or engaging in any number of activities. This is especially true in the summertime. This is when you can see a lot of people socializing at cafes, restaurants, and bars until late hours, even during the week.
Turks require less personal space than most people do. So if a Turk stands close to you while conversing, don't be surprised.
B- Business Life
Business relationships are usually formal. Turks prefer to work with people they know and trust. Therefore, if you need to do business with a Turkish company, you need to establish a good relationship with them.
If you're having a meeting with Turkish people, make sure not to use their first names. Rather, call them Mr. X or Ms. Y. Furthermore, men should wear a suit and tie; women should also wear a professional-looking outfit. Especially in smaller cities, you need to be careful about what you wear as some places are conservative.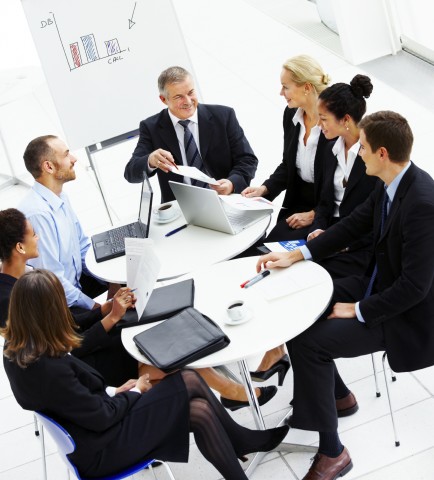 Here are a few other aspects to note about Turkish work culture:
★ Decision-making can be slow sometimes
★ Family owned and run businesses are usually more conservative
★ Turkish people love negotiating, not only in business, but also individually when shopping
If you plan on working in Turkey, you will need some basic vocabulary down first. To get a head start, you can visit our vocabulary lists on Jobs / Work and The Workplace. 
5. Handcrafts and Art
After food, perhaps one of the most exciting things about Turkish culture for tourists is the vast array of artforms to view. Let's briefly look at the most popular types of handcrafts and art forms in Turkey! 
A- Handcrafts
Throughout history, Turkish people have learned to create many different handcrafts. Here are a few that have sprouted from the cultural diversity in Turkey:
Carpet and rug weaving
Filigree
Ceramics and tiles
Pottery-making
Marbling (ebru)
Calligraphy
Coppersmithing
Miniature work
Glass work
Embroidery
Leather tanning
Meerschaum
Xylography
B- Art
Turkey has world-renowned artists in almost every branch of art. For example: 
Yasar Kemal is a famous author whose novels have been translated into numerous languages. Orhan Pamuk is a Nobel Prize-winning author. Nuri Bilge Ceylan is a world-renowned movie director who has many awards. Tan Sağtürk is an internationally acknowledged dancer. 
Here are some other artists who are well-known globally: 
★ Fazıl Say (pianist and composer)
★ Genco Erkal (stage actor)
★ İdil Biret (pianist)
★ Güher-Süher Pekinel (pianist)
★ Abidin Dino (artist and painter)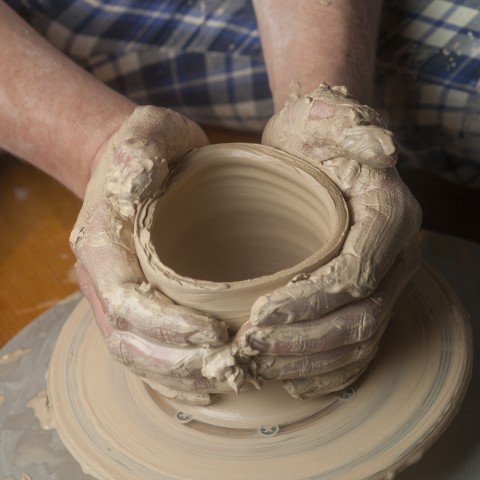 6. Traditional Turkish Holidays
Like in other cultures, holidays are a huge part of the Turkish culture and lifestyle. Turkish people celebrate two types of holidays: national and religious.
A- National Holidays
There are several national holidays in Turkey throughout the year, including:
Republic Day (October 29)
Youth and Sports Day (May 19)
National Sovereignty and Children's Day (April 23)
Victory Day (August 30)
During the national holidays, all official offices are closed and the cities are decorated with Turkish flags. You can also see flags hanging from the windows and balconies of houses and offices.
B- Religious Holidays
There are two moveable religious holidays every year.
Ramadan
Ramadan is the month when Muslims fast for thirty days, between the sunrise and the sunset of each day. A three-day holiday follows the month of Ramadan. During this holiday, people visit other family members, friends, etc. Younger ones kiss older ones' right hand and then put it on their own foreheads; this is a symbol of respect. Candy, chocolate, and Turkish coffee are offered to visitors, and children are given money as allowance.
The Feast of Sacrifice
This holiday is four days long. Most households, if they can afford it financially, sacrifice an animal (usually a sheep) in a special ritual. The meat is shared with relatives and neighbors, with one third of the meat usually given to those who are in need. In addition to these special traditions, the same features of the Ramadan holiday apply to this one.
7. Other Cultural Highlights
To conclude, let's go over a few more Turkish culture characteristics you should be familiar with before visiting the country!  
A- Food and Beverages
Turkey's food culture is a major component of both daily life and special occasions. I'm sure you're already well aware of the grand reputation Turkish cuisine has made for itself, so I'll only list some of the most outstanding food and drink items here. But if you would like to know more about Turkish food, you can visit our lesson "How is the Turkish Food?"
Döner kebap. This is seasoned meat cooked on a vertical rotisserie.
Yaprak sarma. This consists of grape leaves stuffed with spicy rice or spicy ground meat. 
Baklava. This famous Turkish dessert is something that I highly recommend.
As for beverages, rakı is an alcoholic beverage which is consumed quite a bit in Turkey. It is similar to ouzo. 
Another thing I should mention is that Turkish tea culture is alive and well! Turkish people drink tea many times a day, and anytime of day!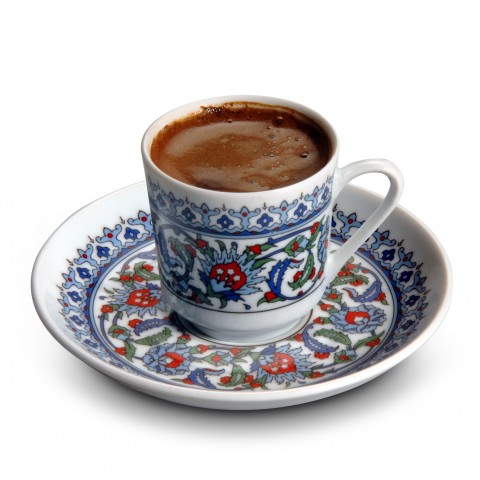 Turkish coffee is another big part of the culture. It's usually preferred after meals. While talking about Turkish coffee, I must also mention coffee cup reading: usually, when women get together and drink coffee, they ask each other to do the cup reading. It's a lot of fun to make sense of the shapes formed from the coffee grout.
B- Gestures
Turkish people use quite a number of gestures. Let me just give you a few examples:
1. If a person puts his/her fingers together with the thumb and moves the hand back and forth, it means "good" or "delicious."
2. Raising the chin up, sometimes with the eyebrows up, means "no."
3. If a person holds his/her hand next to his/her head and moves the hand like they're unscrewing a light bulb, then he/she is calling someone "crazy."
C- Superstitions
Here are just a few Turkish superstitions:
1. Turkish people are usually concerned about being coveted. However, people believe that a blue bead called nazar boncuğu protects them from 'evil eyes.' These beads are used in homes, offices, and cars, and are also used as a decorative object. Furthermore, they are used on earrings, necklaces, bracelets, and other forms of jewelry.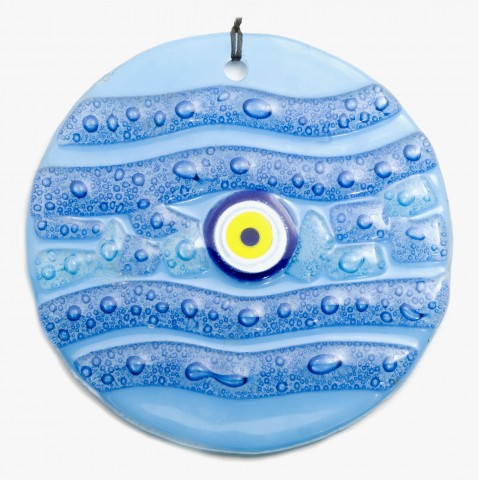 2. Some people believe seeing a black cat brings bad luck.
3. Some think a broken mirror brings seven years of bad luck.
8. Final Thoughts
In this lesson, you learned a variety of useful Turkish culture facts. But there's a lot more to know!
To get a better grasp of the Turkish language and culture, visit TurkishClass101.com. We provide numerous audio recordings, tons of vocabulary lists, and other free resources including a Turkish-English dictionary for easy reference.
By signing up for a Premium PLUS account, you can also take advantage of our MyTeacher service. You'll be able to study and practice with your own private tutor, who will give you assignments, answer questions, and help you improve your pronunciation.
Download the app for free and use it wherever you are.
Before you go, let us know in the comments how Turkish culture compares to that in your country. We look forward to hearing from you!