Are you an expat in Turkey? Or maybe you're just an adventurous soul looking to live in this beautiful country? If so, you're in for an exciting—but also challenging—experience. For one, you'll definitely need a job.
I can hear you saying, "Hmm, finding a job! It's already difficult to find one as a citizen. I can't imagine searching for one as a foreigner." You don't need to worry too much, though. As long as you know where and how to search for your dream job, it shouldn't be a big deal.
In this article, we'll provide you with all the info you'll need on how to find a job in Turkey for foreigners.
Table of Contents
1. What kind of jobs are available for foreigners?
Let's start by discussing what jobs are available in Turkey for foreigners and in which cities you might want to look for job openings.
When you think of Turkey, the first thing that comes to mind is probably Istanbul. While this is one of the most populous cities in the nation, there are plenty of other cities you can shoot for during your job search. So why not broaden your horizons and discover other spectacular places in Turkey?
Below are the different types of jobs and their general requirements for foreigners. Work permit requirements for each category will be covered under the heading "Work Permit."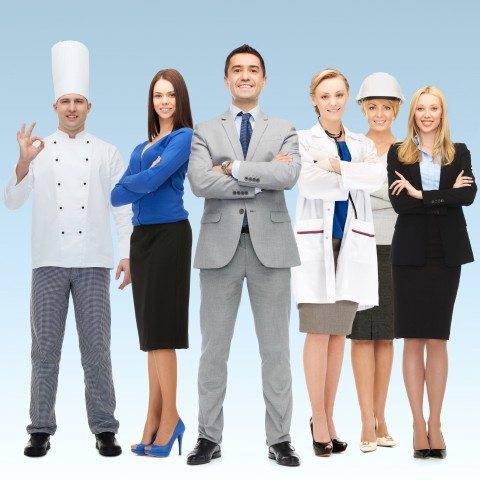 A- Teaching jobs
Because English is the second language of Turkey, there are a lot of English teaching and ESL positions at private schools from kindergartens to universities. There are also German, Italian, and French teaching schools, but these are located in bigger cities and are unfortunately fewer in number than English teaching schools.
For English speakers, jobs in Turkey teaching English are probably the highest in demand.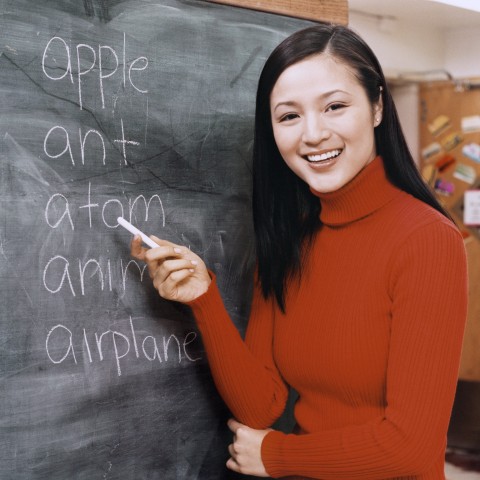 So, what are the requirements for getting a teaching job in Turkey? You'll need…
…fluency in English or another language, and the ability to speak at a native level. (It's even better if you're a native speaker.)
…a bachelor's degree in any field.
…a TEFL/TESOL/CELTA certificate (minimum 120 hours online course certification).
…a couple of years of language teaching experience.
Some universities also have positions for teaching subjects other than English. However, these positions require higher levels of qualifications. You should have a master's degree or a PhD in the subject. Of course, you should also be fluent in English.
B- Tourism-related jobs
Turkey's history dates back 4000 years. The country is home to many historical sites and unique architectural pieces, and it's surrounded by three major seas. The Aegian and Mediterranean coasts are especially full of resorts. In addition, Turkey is known for its variety of natural formations and its thermal healing waters. Combined, these factors draw in a lot of tourists each year!
It should come as no surprise, then, that the tourism industry offers many job opportunities for foreigners (especially in the summertime). These are usually positions within a hotel or travel company. Usually, the only requirement is to be fluent in a certain language such as English, German, French, Italian, Spanish, or Russian.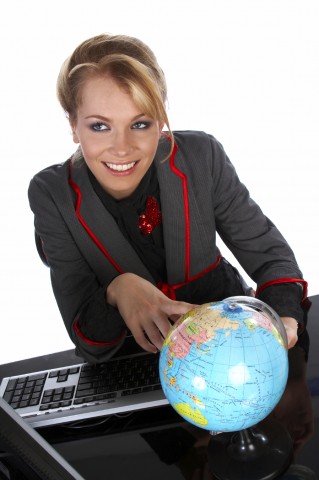 C- Internships
It's possible to find internships in bigger cities where many international or multinational companies exist. These opportunities may be short-term, like for the summer period or even a full year.
You'll need to check with the consulates or embassies of your country to see whether internships are being offered at the moment. To apply for an internship in Turkey, you must be enrolled in a degree program in a college; you'll also need to get an internship visa from a Turkish embassy or consulate in your own country. Finally, you'll need to submit some documents (such as a letter from the employer, your transcripts, etc.). If you're living in Turkey and have a residence permit, the procedure will be easier.
D- Nanny/housecare/elderly care jobs
Nannies who speak English are also popular in Turkey. Wealthy Turkish families like for their children to learn English at an early age, so they often hire English-speaking nannies.
Some people prefer to have foreigners for house care and elderly care because it might be difficult to find Turkish people who will stay with families 24/7 to offer this type of service. That said, caregivers from Turkic countries are usually preferred; because their languages are close to Turkish, they learn the Turkish language more quickly.
E- Others
Of course, there are other types of jobs you can find. These include things like management, marketing, sales, translation, or other technical jobs offered to foreigners by international or multinational companies located throughout Turkey.
F- Establishing your own business
As a foreigner, you might be interested in establishing your own business in Turkey. However, you need to know that it won't be as easy as it would be in your own country.
If you've worked legally without interruption for at least five years in Turkey, you can get an independent work permit to become self-employed.
There are two ways of working for yourself:
1. You can set up a company owned by yourself (or by you and other people), but then you also have to work for the company.
2. Instead of setting up a business entity, you can have a tax-registered business in your own name.
2. Ways to search for a job in Turkey
There are many ways of job-hunting in Turkey:
A- Networking
Networking is always a good way to find a job. The more connections you have, the greater your chances are of landing the job you want. If someone you know informs you about a job opening—even better, if they refer you—you'll have an advantage. Make sure to get help from all the connections you have.
B- Turkish websites
There are some Turkish websites you can use for job-hunting. You can register for these websites, add your CV, and set up job alerts based on your qualifications or what you're looking for. If you don't know Turkish, you might need help from a Turkish friend (or Google Translate) as these sites are in Turkish:
C- Other websites
Here are other websites you can check to find a job in Turkey:
D- Newspapers
Some job openings are published in Turkish newspapers. However, you need to understand written Turkish in order to read them.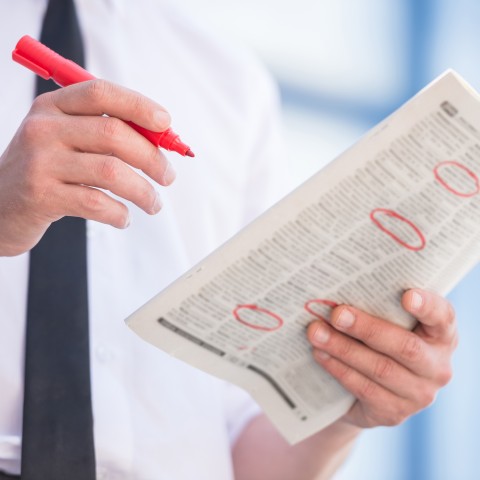 E- Headhunters
There are also headhunters you can contact. Here is a list for you:
Manpower
Adecco
Randstad
Michael Page
F- In-person applications
You can always visit HR departments of international or multinational companies or private schools in person.
3. Work Permit
Now that you have a better idea of the types of jobs in Turkey for foreigners and how to find them, you need to know that foreigners working in Turkey require a valid work permit. Anyone working illegally will be fined and can even be deported. Here's some detailed information about the work permits.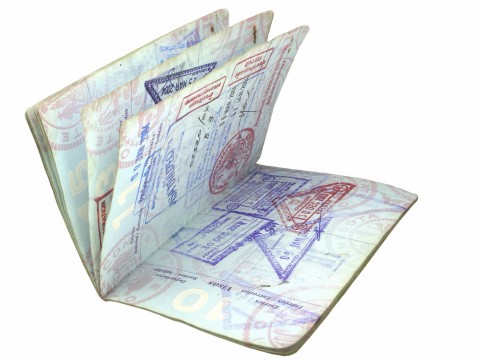 A- General info
A work permit is issued by the Turkish Ministry of Labour and Social Security (MLSS). A foreigner who has entered Turkey as a tourist is not eligible for work permits. A work permit can be obtained in two ways:
If the applicant is in Turkey and he/she has already obtained a residence permit that still has at least six months of validity, a work visa application and the required documents can be sent within Turkey.
A work visa application and the required documents need to be sent to the Turkish embassy or consulate in the applicant's country if he/she hasn't arrived in Turkey yet.
In both cases, during the meantime, the employer should also send the required documents to the MLSS. The MLSS processes the application within ninety days.
When the application is approved, the applicant must go to a Turkish embassy in person to have the work visa stamped into his/her passport. If the applicant has applied from inside Turkey, then the permit can be received from the MLSS office in Ankara.
B- Independent work permit
As mentioned above, an independent work permit is for self-employment. If a foreigner has lived in Turkey for at least five years, he/she can apply for an independent permit. A business plan needs to be submitted during the application. Also, the applicant must present how this entrepreneur's work will contribute to the Turkish economy.
C- Residence permit
If a foreigner wants to stay in Turkey for more than 90 days, he/she needs to apply for a residence permit. If his/her visa expires during his/her stay and if his/her stay exceeds 90 days, he/she must apply for a residence permit with the local authorities.
Below are the different types of residence permit:
short-term residence permit
long-term residence permit
student residence permit
family residence permit
humanitarian residence permit
victim of human trafficking residence permit
Residence permits are valid for anywhere between 6 months and 5 years, depending on the type of permit and the reason for the application.
4. Get a better job by learning Turkish with TurkishClass101
In this article, we explained how to find a job in Turkey for foreigners and went into some detail about the process. If you check all of the resources mentioned throughout the article, we're sure you'll find a job before you know it! That said, learning to speak Turkish is the best way to put your best foot forward and increase your chances of quickly landing a better job.
So why lose any more time? Bookmark TurkishClass101 now and start benefiting from our numerous learning materials. Audio recordings, video lessons, vocabulary lists, and free resources (like this dictionary) are just a snapshot of what you'll find here!
Don't forget that, with a Premium PLUS account, you can start using our MyTeacher service. This will allow you to practice the language with a personal tutor and work on personalized assignments to expedite your progress. Your teacher can, for example, help you master the essential business Turkish you'll need before applying for a job.
Download the app for free and start learning today!
Before you go: What are your thoughts on working in Turkey? If you've already found yourself a job here, do you have any tips for other aspirants? We look forward to hearing from you!