Learning a new language takes a lot of time and effort. However, finding the time to learn a foreign language is pretty hard in today's fast-paced world. Traditional wisdom says that you have to sit in a classroom for a certain number of hours, go through long vocabulary lists, read textbooks, and do a lot of exercises to practice. For some of you, this is not only time-consuming but also boring—especially for those who are auditory learners. 
But there's good news: You can balance out your learning experience with entertainment by listening to podcasts. In fact, listening to a Turkish-language podcast is probably one of the most enjoyable ways to learn the language!
In this article, I will provide a list of the best Turkish podcasts for those wanting to learn the language. You can choose the ones that suit your needs and preferences, as I've made sure to include podcasts for every proficiency level and spanning a variety of themes. I will also discuss why learning with podcasts is a great idea and give you some tips on how you can make the most of your listening time. 
Once you start listening, I hope you find them useful and enjoy tuning in every day!
Enjoy the podcasts!
Table of Contents
1. Why You Should Use Podcasts to Learn Turkish
I'm sure you've heard that visiting or living in a region where your target language is spoken is the fastest way to learn it. Have you ever wondered why? Because it provides full immersion, allowing you to acquire knowledge by listening to native speakers on a regular basis.
If you can get in the habit of listening to Turkish-language podcasts regularly, it will give you a similar experience. Furthermore, it will help you make better use of the time you're sitting in traffic or doing housework.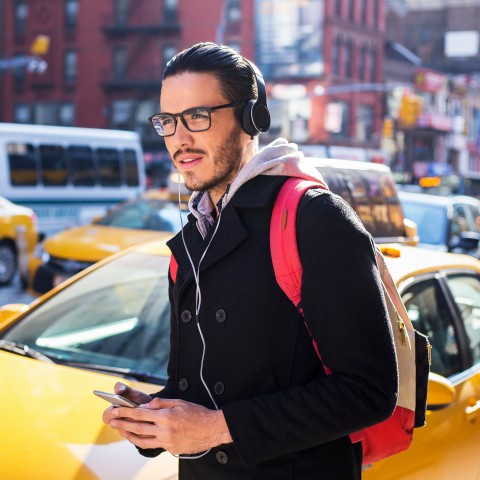 What are the benefits?
Are you wondering what kind of benefits you'll get when you start using podcasts to learn Turkish? If so, here's a short list for you:
They will help you get exposed to more Turkish.
They will help you learn the correct pronunciation of words and improve your accent.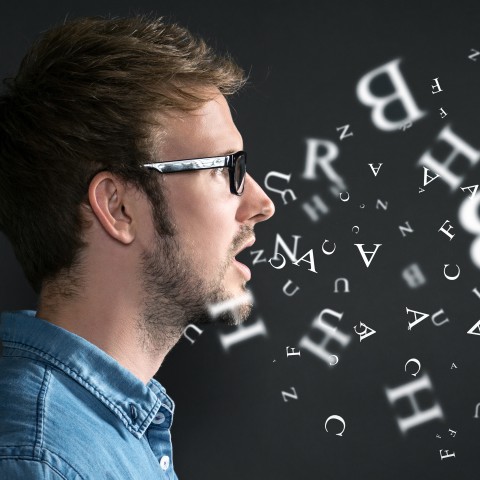 They will improve your listening and comprehension skills in an entertaining way.
They will teach you certain sentence patterns you can use.
They will teach you how to use the grammar you've been learning.
They will help you enhance your vocabulary.
They will allow you to learn at your own pace.
Which skill levels are supported?
I have good news for you! There are a variety of podcasts available online. Whether you're a newbie, an intermediate learner, or an advanced-level speaker, there's a suitable podcast for you.
If you're a beginner, podcasts will help you understand what Turkish sounds like and give you the tools to achieve good pronunciation right from the start. There are quite a number of Turkish-language podcasts you can listen to as a beginner.
When you reach an intermediate level in Turkish—which means you can introduce yourself, do shopping, and more—intermediate-level podcasts will help you think, speak, and understand in Turkish. They will also teach you more vocabulary and take your skills up to the next level.
More advanced Turkish learners will have a wide selection of podcasts to choose from on different topics. Such podcasts will help them carry out deeper conversations about science, literature, politics, the arts, etc.
2. What are the 10 best podcasts for learning Turkish?
Now that you know why podcasts are one of the best language learning tools, let's take a look at our list of the best podcasts for Turkish learners! 
Podcasts for Beginners
Frequency: 1 episode per week 
Average Episode Length: 7 minutes
Active Since: November 2014
The TurkishClass101 podcast offers lessons for every type of learner! Each episode includes both linguistic information and cultural context, not to mention a number of tools you can use to enhance your listening experience and retain more information.  
Better still, you can create a free lifetime account on TurkishClass101.com to access additional content and materials: vocabulary lists, flashcards, an online dictionary, a voice recording tool, and more! You can read more about TurkishClass101 toward the end of the article. 
Frequency: 12 episodes per year
Average Episode Length: 4 minutes
Active Since: March 2018
This podcast is hosted by a native Turkish speaker and her Spanish-speaking partner, who is also learning Turkish. Each episode covers a different topic about the Turkish language, and the content gets harder as the episodes progress. 
Number of Episodes: 7 
Average Episode Length: 10 minutes
Despite having a limited number of episodes, this is a great Turkish podcast for beginners as it covers basic vocabulary and grammar points. For example, you'll learn how to greet people in Turkish and become familiar with common sentence patterns used in Turkey.
This is another great Turkish podcast with only a limited number of episodes available. However, it's a good resource for learning basic Turkish grammar and etymology. Furthermore, it also talks about Turkish history and culture.
Frequency: 1 episode per week
Average Episode Length: 12 minutes
Active Since: February 2020
Each episode of the Learn Turkish with LinguaBoost podcast contains information about a specific topic, focusing on words and phrases that you'll use every day. This simple Turkish podcast is hosted by native speakers, and all of the material is translated.
Podcasts for Intermediate Learners
Number of Episodes: 9
Average Episode Length: 10 minutes 
This podcast is fully in Turkish; it doesn't contain any English. However, the host speaks slowly and clearly. The podcast also comes with a transcript for each episode, so you can follow along more easily. The host usually talks about tips for learning Turkish so that you can enhance your learning process. Best of all, tuning in every day will allow you to kill two birds with one stone: improving your Turkish listening skills and becoming acquainted with Turkish culture. 
Number of Episodes: 136
Average Episode Length: 15-20 minutes
This podcast is hosted by an American expat. Each episode covers a specific Turkish grammar rule, though the host often picks hilarious and taboo topics rather than ordinary ones. Although this podcast isn't producing new episodes, there are many lessons already available for your listening pleasure. 
Podcasts for Advanced Students
The SBS Turkish podcast is from the Australian Special Broadcasting Service, which provides radio broadcasting in a number of different languages. This is a news podcast that covers events taking place around the world. You'll sometimes hear English quotes in the news, which will make this podcast even easier for advanced learners. Be informed about what's going on across the globe while gaining dominion over the Turkish language! 
This Turkish podcast is hosted by three Harvard graduates who perform research and talk with experts about different science-related topics. The podcast hasn't been active recently, but the existing 40 episodes will be very helpful for advanced Turkish learners. We especially recommend this one for those who are interested in science. 
Another science-related podcast, Canlı Bilim consists of live chats with Turkish scientists living in Turkey and abroad. Tune in to explore the world of science while improving your Turkish! 
3. Tips to Learn Turkish More Effectively with Podcasts
Now that you're familiar with the ten best Turkish podcasts for learners of the language, I'll share some tips for making the most of them.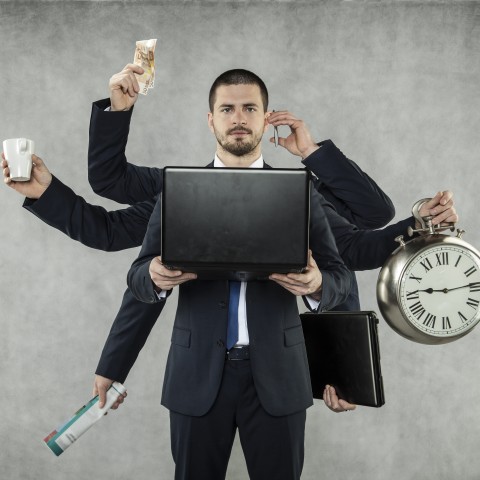 Dedicate time.
1. Dedicate some time to learning.
2. Choose a podcast that matches your skill level.
3. Choose a podcast on a topic you're interested in. 
4. Try listening to a range of different podcasts. 
5. Continuity and routine are important.
6. Support your listening sessions with other learning tools.
7. Practice, practice, practice.
8. Motivate yourself.
Motivation
Are you more of a visual learner? Don't forget that you can learn Turkish grammar, enhance your vocabulary, and improve your listening and comprehension skills on YouTube, as well! If you want to learn more, TurkishClass101 has an entire article covering the top YouTube channels for Turkish learners. 
4. TurkishClass101 – A Single Resource for All!
In this article, I introduced you to the best Turkish-language podcasts for improving your listening skills. Podcasts are undoubtedly a useful and effective tool in language learning. They can enhance your Turkish studies in a way that's engaging and fun. 
However, please don't forget that TurkishClass101 is a single resource that offers all the tools needed to learn Turkish. We provide our students with numerous audio lessons and recordings, tons of vocabulary lists, and a variety of free resources (including this Turkish dictionary) that you can refer to. You can also utilize our MyTeacher service, which allows you to study and practice 1-on-1 with a native Turkish speaker. 
What's more, you can download the app for free and use it wherever you are.
It's our goal to help you learn Turkish in a fun and effective manner, all at your convenience. As such, we welcome any feedback or questions you may have.
Last but not least, happy Turkish learning!