Are you a non-native Turkish speaker? And are you planning to study or work in Turkey? Do you need to have a competitive advantage when applying for a job or university?
If you answered "Yes" to some or all of these questions, then you're reading the right article!

We'll clue you in on the best Turkish language proficiency test to help you achieve your goals as a language-learner and test your Turkish language proficiency.
Table of Contents
1. General Information About the Turkish Proficiency Exam
The Turkish proficiency exam we're going to talk about today is the TYS, Türkçe Yeterlik Sınavı ("TPE, Turkish Proficiency Exam").
It's an internationally recognized exam, developed by the Yunus Emre Institute Exam Center. It's designed according to the standards of the Common European Framework of Reference for Languages to measure people's proficiency in Turkish as a foreign or native language. In this article, we'll concentrate on Turkish as a foreign language.
At the end of this exam, based on the number of points a test-taker gets, he or she will get the appropriate certificate for their Turkish proficiency level. These certificates help foreign students when enrolling in schools or universities. This is especially true for foreign students who get the chance to attend a Turkish university, as passing the TYS Turkish exam gives them an automatic pass for the preparation class.
In addition, taking this test helps those who want to work in a Turkish firm (either in Turkey or abroad).
Now, let's see the content of this exam.
A- What's inside the TYS exam?
First of all, the exam complies with the requirements of the European Language Portfolio (ELP).
It consists of four sections:
1. Reading
2. Writing
3. Listening
4. Speaking
These tests are given in three sessions:
Reading / Listening
Writing
Speaking
In the exam, you have to achieve at least fifty percent success in each section, and a total between:
55-70 to get a B2 certificate
71-88 to get a C1 certificate
89-100 to get a C2 certificate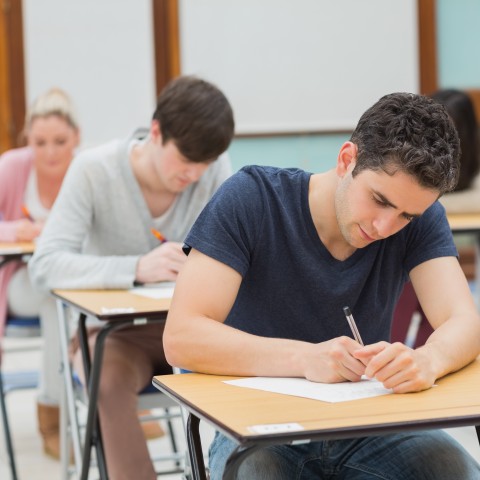 Results are evaluated by the experts at the Yunus Emre Institute Exam Center.
Please note that this exam is neither an A1 Turkish exam nor an A2 Turkish exam. It's more advanced and the certification starts at the B2 level. You can take the Turkish language A1 test or the A2 Turkish exam at TOMER, Istanbul University or Anadolu University.
B- Where and when can you take the exam?
It's given three times a year; you can check the calendar for TYS on the official website. You can take the exam not only in Turkey, but also abroad; there are 43 countries and 48 centers. Click here to see those countries and important details about the centers such as the address, phone number, and email address.

You can register online by clicking here.
2. Listening Test
The listening test contains six texts. There are thirty questions, which include fill-in-the-blanks, true/false, multiple-choice, and matching questions. The texts used in the listening test are usually dialogues, introductions, interviews, advertisements, opinion columns, academic and literary texts, reports, and analyses.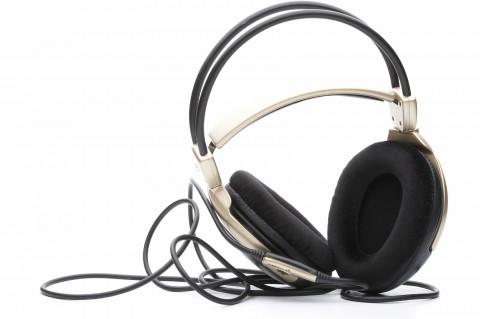 You can get up to 25 points in the listening test, and the test takes 45 minutes.
Here are some audio files and questions you can use to test yourself.
3. Reading Test
The reading test also contains six texts. The question types and the types of texts used in this section are the same as those in the listening test. However, there are forty questions in the reading section.
You can get up to 25 points in this section, and the duration is 60 minutes.
To get some practice, check out the sample questions at the official site.
4. Writing Test
The writing test has two parts. The first one measures the test-taker's guided writing skills. For this part, you may be asked:
To complete a text
To complete a form
To write a summary of a text
To interpret a table, an image, or a graph
 To write a petition
You can get up to 10 points in this section, and the time given is 20 minutes.
In the second part, attendees are asked to write an original essay on a given subject. This one is worth 15 points and lasts for 40 minutes.
The writing test is usually evaluated by at least two experts.
Visit the official website to see some sample questions.
5. Speaking Test
This test also consists of two parts. In the independent speaking section, the candidate is given a subject and one to three minutes to get prepared. After he or she completes his/her preparation, they can begin speaking. The candidates are given approximately 5 minutes to talk.

This part is worth 10 points. This link will give you an idea about the subjects you can expect during the speaking test.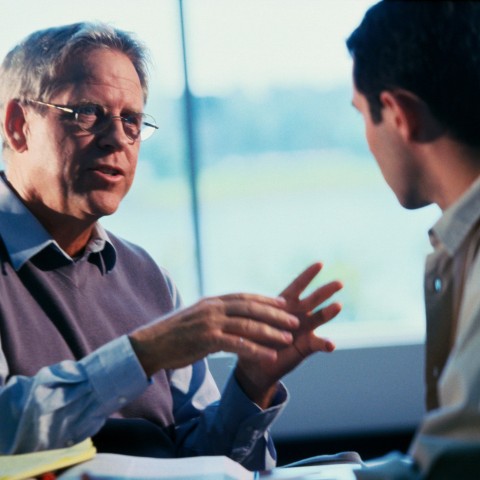 The second part is in the form of a conversation. The candidate is given a subject, about which an interviewer will ask various questions for the candidate to answer. The expected time is 10 minutes.
This part is worth 15 points.
The speaking test is usually evaluated by at least two experts.
Here, you can review a sample topic that can be asked about in the exam.
6. How to Pass the Turkish Proficiency Exam
In order to pass the Turkish test, there are things you need to do before and during the test.
You need to study Turkish grammar and try to expand your vocabulary by reading Turkish blogs, articles, and newspapers. This will not only help you with your vocabulary, but it will also help you understand Turkish better.
You can also practice writing about different subjects and have a native speaker correct the text for you. In addition, talking to native speakers is a great way to improve your speaking skills.
In order to improve your listening and comprehension skills, you can listen to Turkish radio channels or watch TV, videos, and movies in Turkish.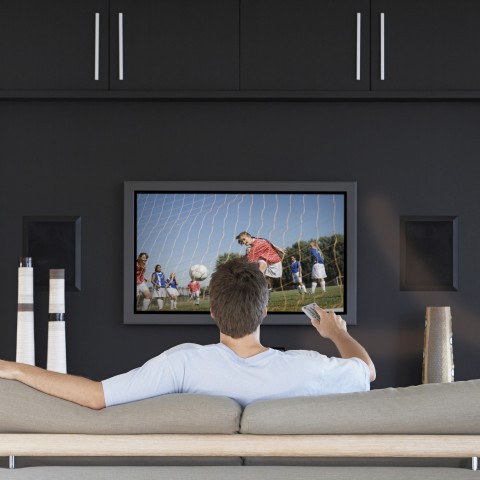 Of course, it's also a good idea to practice the sample questions provided on the official website of the TYS exam, some of which we've referred to in this article.
Now, here are some tips you can apply during the Turkish test to help you succeed:
Use the time effectively during the test.
Read the instructions very carefully.
Read the provided texts and the questions carefully.
Be alert.

There may be tricky questions where you need to understand the language's nuances.
Some idioms might be used, and they may confuse you.
There might be multi-part-questions, so be careful not to accidentally skip them.

In the writing and speaking tests, you can create quick outlines, bullet points, and make notes of some examples you can think of.
Make sure to review what you wrote as the time allows you to. If you can use your time effectively, this shouldn't be a problem.
7. FAQs
There are some FAQs on the official website of this Turkish language proficiency test. We'll outline a few of them here:
1. How much do I have to pay for the Turkish language test?
You can find information about the fees on their website.
2. Are there any discounts? If yes, under which circumstances, and how much can I get?
Below are the circumstances under which you can get a discount:
Those who are registered for the Turkish language courses at Yunus Emre Institute get a 50% discount.
The staff of Yunus Emre Institute gets a 50% discount.
Students who are registered for the Turcology departments of foreign universities with whom Yunus Emre Institute has a cooperation protocol get a 50% discount. Students who are registered at other departments in these universities get a 25% discount.

Students who are abroad but enrolled in the Turkish system of education foundation get a 50% discount.
 Local staff of the representation offices of the Ministry of Foreign Affairs, Ministry of Education, TIKA, Anadolu Agency, Ministry of Religious Affairs, Turkish Red Crescent, Turkish Airlines, and the Ministry of Education Foundation of Turkey abroad get a 50% discount.

 3. When are the results announced?

The results are announced fifteen days after the date of the exam.

4.  For how long is the certificate valid?

It's valid for two years.

5.  I lost my certificate. What should I do?

Candidates who lose their certificate can request a new one only once by writing a letter to the center where they took the exam. However, they have to pay the printing fee, which is 20% of the exam fee.

6. When should I be at the center on the day of the exam?

You have to be at the exam center at least half an hour before the exam.

7. Do I need to bring anything with me on the day of the exam?

You have to have your ID or passport and the exam entry document. You can have water only if it's in a transparent plastic bottle. Watches, mobile phones, pagers, calculators, purses, etc., are strictly prohibited. Every classroom has a clock so that the candidates can check the time during the Turkish language test.

8. I missed the exam. What will happen to my registration?

The registration of a candidate who didn't or couldn't attend the Turkish test, will be canceled and the fee will not be refunded.

8. TurkishClass101 is the Road to TYS

Now you know all about the Turkish language proficiency test and what to expect.

Make sure to start with the A1 Turkish exam and the A2 Turkish exam. Then, once you're comfortable at those levels, you can aim for the TYS.

Practicing the sample questions will definitely help. However, before doing that, you need to build a strong grammar infrastructure, improve your vocabulary, and practice outside of the test's bounds.

Don't lose any time; visit TurkishClass101.com now. To help you get ready for the exam, see our variety of vocabulary lists with audio recordings, and utilize our free resources, including our dictionary.

Don't forget that there's also our MyTeacher program, a premium service of TurkishClass101 that you can use to practice with a private teacher (who's also a native speaker).

As usual, we'll be looking forward to your feedback about your experience with us so far. Was this article helpful for you? Is there anything you still want to know about the TYS exam? Let us know in the comments. 

Good luck on the exam!